Ideas come from unlikely places.
Bridging the Gap: Connecting Ideas, Research and Business
Moderator: Tom Calvert, Credo Interactive
Panelist: Steve DiPaola, Simon Fraser University
Panelist: Adam Montandon, HMC Interactive
Panelist: Vincent John Vincent, GestureTek
Friday, March 28 – 9am
The morning session on day two of ICE08 was an excellent showcase of some great initiatives using interactive technologies that are being developed in places like academia and public-private partnerships.
The first of such projects was iVizLab, an initiative that creates socially engaging systems that enhance communication, collaboration and learning through real-time 3D animation, visualization, user interface and AI techniques. Among the interesting research areas of iVizLab that were presented included projects around 3D face-construction for communication and animation and . More information about iVizLab is available at their website.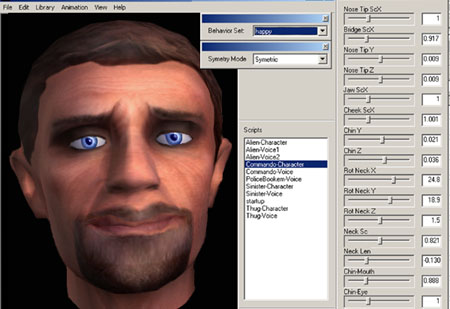 The next presentation was by GestureTek, who create multi-touch interfaces and gesture-based digital interfaces for new interactive content. One of the more exciting projects being undertaken by GestureTek is the creation of joystick-like interface control through cameraphones instead of acceleratometer-based devices.
Adam Montandon from HMC Interactive shared with us some points on how they keep coming up with great innovative ideas:
Make idea generation a game.
Remove obstacles to idea sharing.
Do not worry about the specifics of an idea at first.
Change your environment constantly.
Believe in your idea, no matter how crazy it may be.
In addressing the issue of finding great talent and innovative people, Montandon was clear: if you create an exciting environment where ideas are valued, you don't have to look for great talent, because the talent will want to come work for you.
2 Responses to "Ideas come from unlikely places."